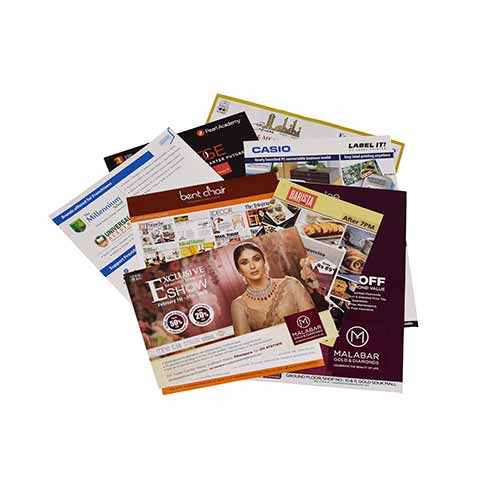 Planning to get leaflets printed for your company? Well, we are an all-time solution for you! Suryansh Enterprises brings you one of the best printing experiences. We are one of the leading leaflet printing service providers in Delhi and make sure to provide you Leaflet Printing Services at Best Price.
QUALITY IS WHAT MATTERS TO US
When we are into something, we make sure to do it in the best possible way. Being one of the Best Leaflet Printing Services in Delhi, we make sure to provide our customers with high-quality printing.
WE PRINT AT AN AFFORDABLE RATE
Printing usually costs a lot only because it takes a lot of money to buy the machinery and place it well. To earn profits out of the machinery, it is important for people to charge high. We are considered as one of the best leaflet printing enterprises in Delhi. We provide our customers with the best prices.