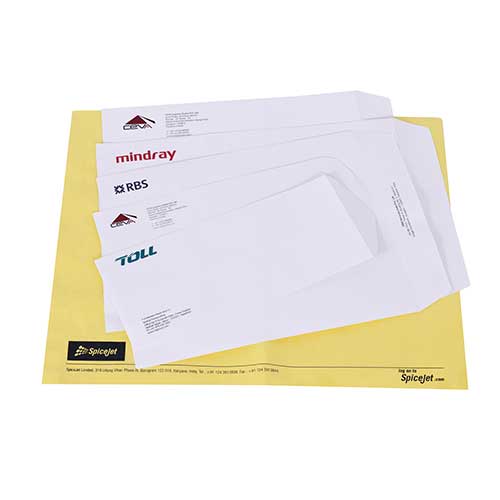 REASON TO CHOOSE PRINTED ENVELOPE-
The printed envelope is mostly used in Gifting purpose. Almost all of you are familiar with an envelope which used to be used in the post office or any letter sending purpose but nowadays printed envelope manufacturers in Delhi have come up with a varied collection of these envelope to gift money to someone.
AVAILABLE IN DIFFERENT SIZES-
People have different tastes, starting from the color to design, they have their own unique taste in everything. For choosing from a huge collection of envelopes, one must check the stores of the printed envelope in Delhi market. The standard sizes are 9.44" × 4.33" or 9" × 12".
CUSTOMIZATION IS A NEW TREND-
Just like every other thing, envelopes should also reflect people's taste. We are the fastest delivering wholesale printed envelope suppliers in India for a reason. We give you the opportunity to customize your own paper, color and print so that it remains unique. Once the selection is done, you will get the fastest delivery guaranteed