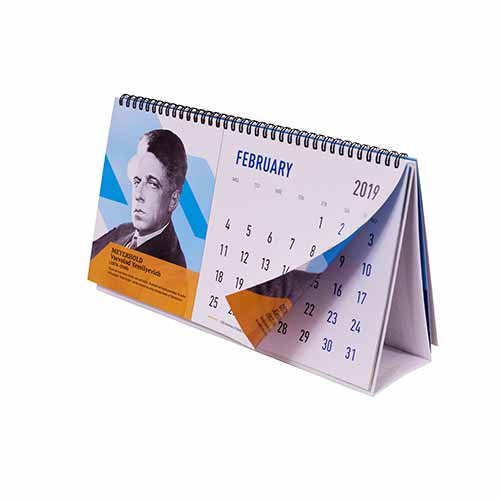 A table Calendar is mostly spotted in offices. When you're sitting on the desk for the whole day, you'll hardly get the opportunity to check the wall calendar. We are ranking on the top of the list of Best Table Calendar Printing Services in Delhi,for a reason. We provide the most unique prints just to make your calendar look more gorgeous.
Sizes and shapes:
The usual shapes for table calendar are an anytime square shape. But we always try to experiment with the usual things, so table calendar printing services are there to serve you with something unique, not stereotype. We have a lot of options sizes available as well.
A customized calendar will steal the show:
Custom made things are a new attraction for people. You can now have your own custom printed calendar with your choice of color print or motivational quotes. We provides Table Calendar Printing Services at Best Price .