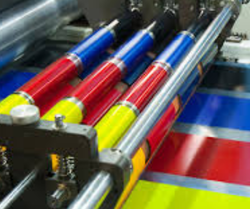 DEFINITION:
It is a type of offset printing in which feeding of a continuous roll of paper is done through a printing press. We provides Web offset Printing Services at Best Price in Delhi, and also we offer the pages into various sizes and separate them after the printing process is completed.
METHODS:
An individual can easily find web offset printing services by searching on the internet and go for the best one. In the headset method, forced air is used to dry the ink rapidly whereas in coldest method, normal evaporation and absorption are employed for drying the ink. Sheetfed offset differs much from web offset printing service in Delhi.
USES:
They are used to print magazines, mass market books, brochures, catalogues as well as newspapers.
In some web offset press, the text and images are transferred to only one side of the printing surface.
We are known to offer top-rated Best Web offset printing services in Delhi.